Senior Consultant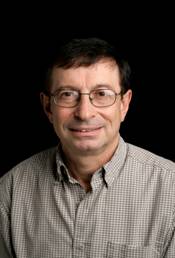 Mr. Snyder's professional career includes over 25 years experience servicing the Retail and Consumer Products Industry in both a consulting capacity and working in both line and staff positions in the retail and consumer products trades. Experience includes working in growth/developing and mature business environments.
His functional expertise includes strategic planning and market positioning, business process and organizational redesign, customer relationship and change management, channel management and channel optimization, operational assessments and data audits, and developing business and user functional requirements.
Retail Industry Experience:
Mr. Snyder has held positions in both corporate and operating division environments for several leading and well-known retailers, including: A&S Department stores (buyer/head of research and planning); Waldenbooks (Director Research and Planning), BATUS Retail Corporate VP Strategic Planning (BATUS assets included Saks Fifth Avenue, Marshall Fields, Kohl's Department Stores and Thimbles Specialty Stores (where he served as VP Administration & Operations for Thimbles) and Linens 'n Things (VP Store Operations).
Consulting Experience:
Mr. Snyder has cross-industry experience that enables him to bring best practices from other areas to Retail and CPG industry clients. He consulted with Deloitte & Touche, PricewaterhouseCoopers and Ogilvy & Mather.
Designed marketing processes and organizational/RACI designs that reduced costs, created efficient and effective processes and provided a clear vision of roles and responsibilities; identified enhancements to marketing databases to better inform business decisions and marketing effectiveness; developed strategic business plans to provide direction into market positioning, merchandise mix and pricing strategies and channel marketing focus.
Mr. Snyder co-authored several books commissioned by the Direct Marketing Association on relationship marketing strategies, including Profitable Retailing Using Relationship and Database Marketing and Marketing in the Interactive Age. He has spoken at many industry conferences, including the National Retail Federation, National Conference for Database Marketing, and the Direct Marketing Association.