Senior Consultant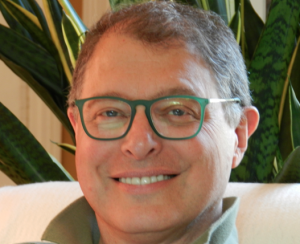 Mark has worked since 1976 as a change agent, executive and consultant for retailers and suppliers to retailers. He was a consultant with Booz, Allen & Hamilton. Mark also held VP, CEO, COO, and consulting positions with retail companies (Waldenbooks, Lechters, Barnes & Noble, The Big Party, Kate's Paperie, Sam Flax) and with suppliers to retailers (Wilton Industries) in a variety of product categories, including books, stationery, office furniture, groceries, housewares, and department stores. He's brought 2 runaway ERP projects under control, negotiated and managed multiple 8-figure outsourcing contracts, and located, designed, built, and shut down several distribution centers. He was a co-founder of SpecNet (now called Retex) and Pubnet, and 4 on-line services.
Throughout his career, Mark has characterized his leadership with a pragmatic approach to strategic planning, implementation, and information systems problems alike. His experience includes merger and acquisitions evaluation and implementation, new enterprise start-ups, restructuring (turnarounds), selling businesses, and refinancing.
Mark brings to RTG an added dimension of skills and experience in retailing, whereby RTG can offer past and prospective clients a broader range of business management services.
Mark is a BrainTrust Panelist for RetailWire.com and is on the Ask The Experts Panel for Convenience Store Decisions.